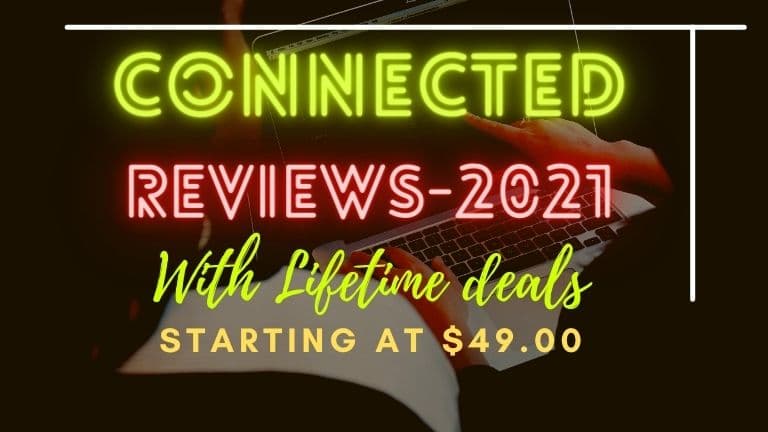 Securely send and receive files up to 5GB to and from anyone within your browser
Alternative to: ShareFile, GoAnywhere MFT, and SmartFile
Increase efficiency and security with deep integration for cloud storage options you and your customers already use
Best for: Marketers, designers, and sales teams seeking a secure way to send and receive files to customers and collaborators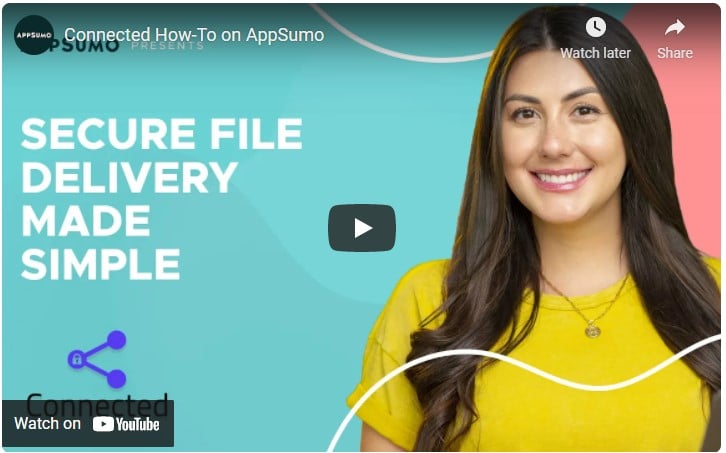 Connected offers all the tools you need to handle secure data communications while reducing risk and ensuring compliance with data processing laws like GDPR and HIPPA.
Combining powerful identity verification with secure file transfer and encrypted messaging, your virtual security guard makes sending files to clients and partners a secure and efficient process.
Transfer files up to 5GB with no maximum upper message limit, with confidence that these files will not be intercepted by third parties.
All you need to send a secure file is the recipient's email address, and Connected takes care of the rest.
Store your important files and documents in the Connected vaults, which are reinforced with AES 256 encryption.
If you want an additional layer of security, you can also enable Two-Factor Authentication for accessing your vault, which requires a one-time passcode from your mobile phone.
While these vaults are private by default, you can also share the files from your vault with others with just a click of a button.
You can even publish a vault and make it public so that anyone with a link can access and download any files stored in the vault.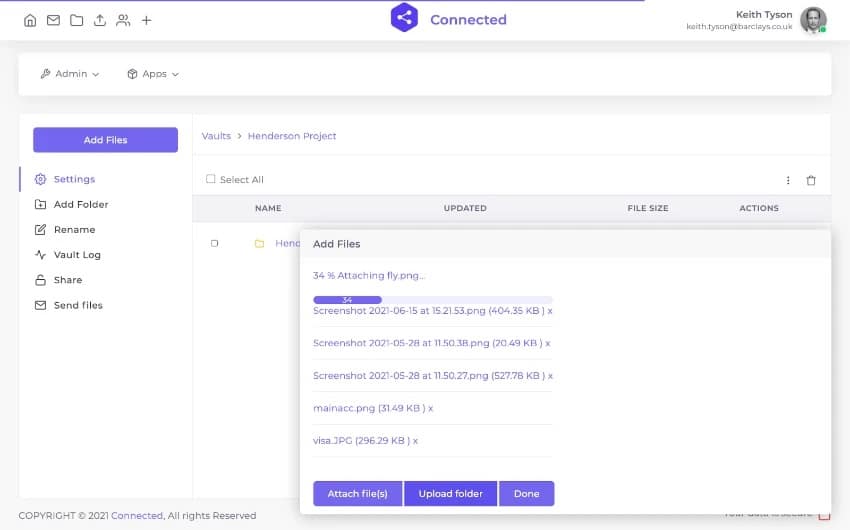 Connected guarantees the authenticity of the files you receive, allowing you to view the verified identity and authenticity of the sender.
Using digital signatures to guarantee that files haven't been modified in any way, Connected displays a validated message next to your files to confirm that they're originals.
With proof of file authenticity, you have the confidence in knowing that the files you're viewing are genuine articles.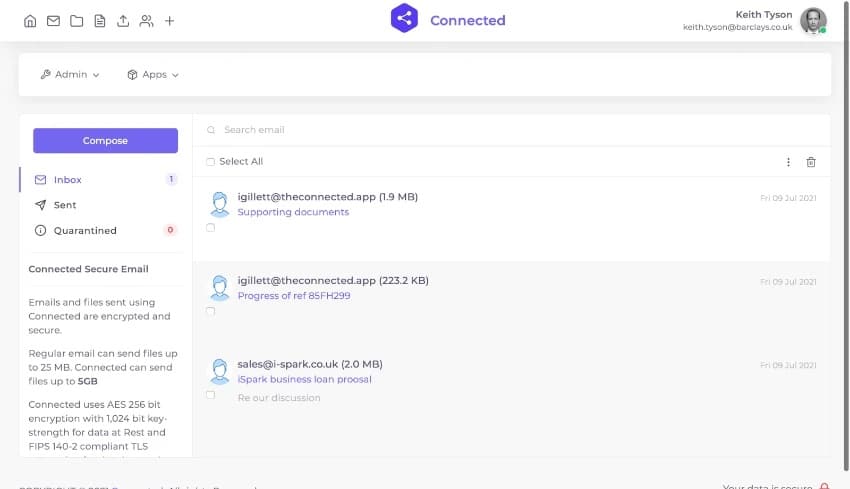 Connected helps you say goodbye to spam and block distractions from people you don't want to hear from by letting you control who can contact you and send files.
You can activate message screening in your Connected inbox based on a number of criteria, including verified address, verified identity, and connections.
You also decide what happens to messages that don't meet your criteria.
Quarantine messages for review or reject them, with the option to inform the sender of why they were rejected.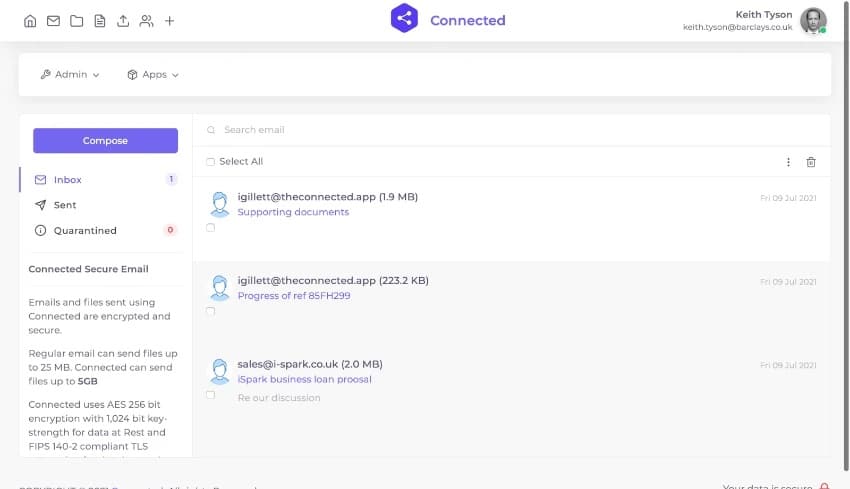 Connected also makes it easy to receive files from your customers and partners with File Drop pages that can be customized with your branding.
These pages offer an easy and secure way to receive files of up to 5 GB from anyone with a web browser—no registration required!
All the sender has to do is upload the files from a secure web page, and the files will be sent directly to your account.
For maximum productivity, you can instantly push files uploaded via your File Drop page to storage solutions like Google Drive, Microsoft OneDrive, or Dropbox.
Don't give away the keys to your data with a download link. Connected secure data communications, helping you stay safe, boost efficiency, and comply with data laws.
Plus, you'll get tools that are normally reserved for enterprise solutions, a full audit trail of transactions, eDiscovery, and retention policies—all essential features for any regulated industry.
Now that's file protection you can count on.
P.S. New to this offer: Connected now offers CNAME support when you stack 4 codes or more.
Plans and Features:
Deal Terms
Lifetime access to Connected Business Plan
You must redeem your code(s) within 60 days of purchase
All future Business Plan updates
Stack up to 5 codes
GDPR compliant
Note: Previous AppSumo customers who purchased Connected can buy more codes to increase their feature limits
60-day money-back guarantee, no matter the reason
Features Included in All Plans
Upload 5 GB files
Secure file transfer & messaging
256-bit AES and SSL/TLS encryption
Easy and secure sharing
Anytime, anywhere access
Enables HIPAA compliance
Single sign-on (SSO) integrations
Identity verification
File drop pages
Forwarded file verification
Data protection
File verification
Company branding
Full audit trail
Cloud Integration
Vaults
Two-factor authentication
Text messaging
Retract messages
Unlimited external collaborators