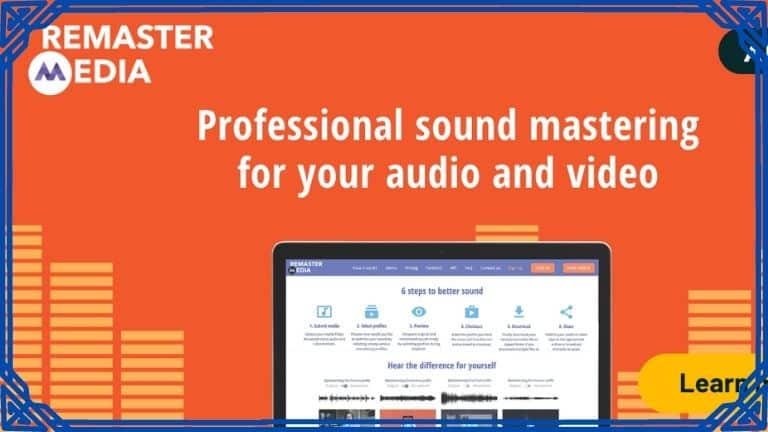 Introduction: 
ReMasterMedia is the world's first service to offer high-quality master audio and video right on your desktop in minutes. Digital products | Branding | graphic design | online marketing.
What is ReMasterMedia?
ReMasterMedia is a website that lets you optimize your audio and video clips to give you superior sound in only a few minutes. It is a free and simple-to-use tool that helps you maintain quality control over the videos and audio files you share with your audience.
How it works?
You just upload any video or audio file to have it quickly and professionally optimized.
Select from different enhancement profiles and noise-canceling options to get the perfect sound you're looking for.
Best user ReMasterMedia
Podcasters, musicians, and content creators who want professionally-produced audio in a snap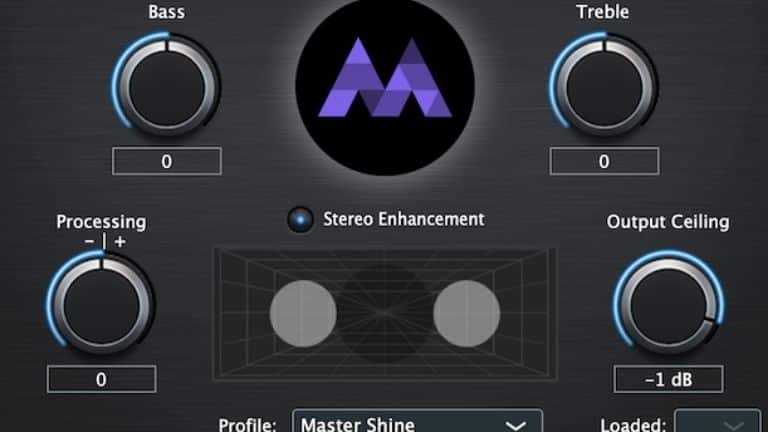 ---
Plans and Features:
Lifetime access to ReMasterMedia
All future plan updates
You must redeem your code(s) within 60 days of purchase
Stack up to 10 codes
GDPR compliant
Note: Previous AppSumo customers will receive all updated features
Note: Previous AppSumo customers who purchased ReMasterMedia can buy more
codes to increase their feature limit
60-day money-back guarantee, no matter the reason
1 Credit = 1 minute of remastered media
API and SDK licensing are not included in this deal
---
Frequently Asked Questions
Will better audio attract more people to my content?
Yes! When you are presenting your blog, music video, podcast, etc. you want your audience to hear your message crystal clear no matter where it is being presented.
What file types can I upload?
Upload any video or audio file. We accept all file types.
Which profile should I select?
Try them all for free and then pick the best one that optimizes your audio file. These profiles are all optimized for Broadcast and the Internet.
How long does it take for my file to upload?
Upload time varies depending on file size. Most mp4 files under 20MB can sometimes take a few minutes, larger files close to 1GB can take up to 10-15 minutes. These upload times are normal, please keep them in mind when you begin remastering your files. You are able to work on other projects or items while your files are uploading.
How long does the process take?
The process is fast depending on your file size and how many profiles you select. File sizes that are about 20MB and 30 seconds, will take about one minute to process.
How much does the process cost?
We charge based on duration and not file size or number of files. $0.50 for each remastered minute. For example, one 10 minute video will cost $5 for one profile selected. If two profiles are selected, the cost for the 10-minute video will cost $10. If you want to save even more money, select one of our package deals.
My audio has static and weird background sounds, will your system remove it all?
Try our Noise Reduction profiles to see which one makes your audio sound better. Always try to record clear audio to receive the most optimized sound for your media. RemasterMedia will not remove all of the nasty background sounds in your recording but it can improve the overall message. If you would like us to try to clean up or restore your audio for a fee, please contact us today.
I mastered the audio in a professional studio. Do I still need to use ReMasterMedia?
If your video has been professionally mastered in a studio, the audio could still be optimized for internet and broadcast settings.
How loud should my mix be to be mastered?
For best results, avoid limiting and other post-processing (after) effects on the mix, your mix must have at least 6dBs of peak headroom, and -18dBFS RMS average will create the best results, and your mix should not be louder than -12dBFS RMS. If you have any questions, please contact us.
Conclusion:
ReMasterMedia is the fastest and most efficient way to optimize your audio and video clips for superior sound in just a few minutes. You can order now, get instant access, and buy immediately by clicking the link below.